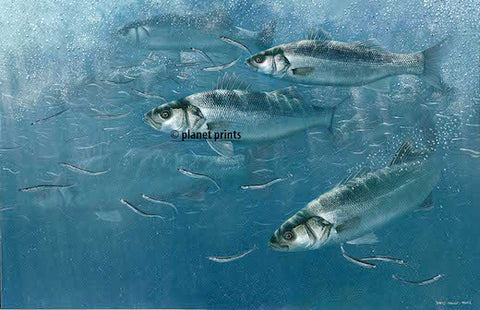 Bass and Sandeels by David Miller, Fishing Art
Once again David has recreated an underwater scene that any angler can imagine.
'Bass and Sand eel's' show the Uk's favourite sport fish, the bass, hunting for their Sand eel Prey.
David Miller goes to extreme lengths capturing his artistic imagery, including diving underwater to obtain photographic images of the fish seen in this image.
Supplied mounted ready for framing or on a mug.
---
We Also Recommend
---